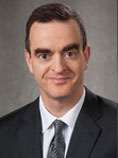 Michael Kumhof
International Monetary Fund
Deputy Division Chief Of The Modeling Division In
The Imf Research Department

Michael Kumhof is Deputy Division Chief of the Modeling Division in the IMF Research Department. His main responsibility is the development of the IMF's global macroeconomic model GIMF, a DSGE model that is used heavily for IMF policy and scenario analyses in multilateral and bilateral surveillance, for the World Economic Outlook publication, and for work on G-20 issues.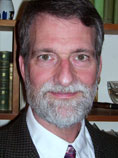 James Berger, FSA, MAAA
Jim Berger is an insurance professional with a wide range of financial experience.  He has worked for several large and small insurance companies and consultancies and is currently valuing the reinsurance of a large multinational entity.  His financial modeling proficiency has priced individual products, valued blocks of insurance, and modeled whole companies.  A frequent conference speaker on complex topics, he is a fellow of the Society of Actuaries and a member of the American Academy of Actuaries.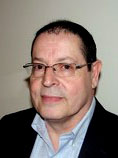 Omar J. Borla
University of Delaware
Senior Economist, Center for Applied Demography
and Survey Research

Senior economist with more than two decades of experience analyzing emerging markets, with a focus on the Latin-America region. Omar has actively participated in drafting economic reform plans and designing of economic policies aiming to control hyperinflation and facilitate private investment in Argentina with Bunge & Born. He was Director of Latin America Service and Senior Economist for the WEFA Group (now Global Insights), Senior International Economist and Vice President with Merrill Lynch, Chief Latin America economist with Robert Fleming Inc., and Senior Economist and Vice President with Santander Investment Securities. Most recently, Senior Economist and Director with Dresdner Kleinwort Securities where he had responsibility forecasting and evaluating Latin American economies and performing global risk appraisal. Omar has been cited in such publications as the Wall Street Journal and the Financial Times and has been interviewed many times on Bloomberg TV, Reuters Financials TV, and many TV stations throughout the Latin America region.